Filed under: — admin @ 10:15 AM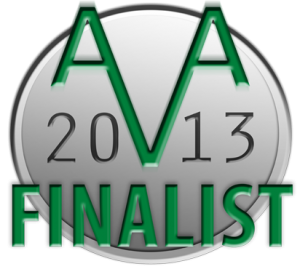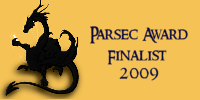 Gold Seal from the Audio Drama Rating's Directory for rating all of our shows!
Don't tell a Gypsy she has no home
For the land is mine where ever I roam.
To a single place I may not return
For a Gypsy's home is where the heart will burn.-
"Gypsy Home" Heather Alexander
What's New at Gypsy Audio
December9, 2013
(TTF): Colin McRobert's: The Baba Yaga Saga: The Brave Youth 
November  19, 2013
The Doctor Chronicles: Restless Seas
November 9, 2013
The Doctor Chronicles: Ep 1 Fixed Points
November 4, 2013
Gypsy Cove VI: The Long Road Down
October 31, 2013
Maximum Dispersal  : Halloween ep 1 by A. J. Clarkson
September 28 2013
August 31 2013
Fortuna ep 1 Part 1: Buyers Market
August 14, 2013
The G-Files: Harvey Klaxon ep 2: Funeral
July 9, 2013
Twisted Tales of Faerie: Colin McRobert's "The Baba Yaga Saga part 2″
April 30, 2013
The Blackburn Gaslight Adventures Arc 2: ep 4 Aracnophobia
March . 2013
Casting Call "Fortuna"
The Blackburn Gaslight Adventures arc  2 ep 3 Arachnophobia\
February 27, 2013
Audition: TTF: Ugly Duckling
February 18, 2013
The Blackburn Gaslight Adventures-Arc2 Arachnophobia part 2 written by A.J. Clarkson
The G Files- Act of God- Written by A.J. Clarkson
February 14th, 2013
The G-Files Havey Klaxon ep 1: Loss written by Chris Moody
January 2013
Radio Drama Reviews Online Named Me (Gwendolyn)  as "Director of the Year"  All I an say is that I'm grateful and humbled to be in such company! Thank you!
January 7, 2013
The Blackburn Gaslight Adventures, Arc 2 Part 1: Arachnophobia written and post-produced by A.J. Clarkson
November 29th, 2012
TamLynn PI Casefile V: Not Every Thorn has a Rose
Watch this space for new shows, and auditions!

Gypsy Audio: Keeping the Oral Tradition Alive on the Internet
Gypsy Audio is proud to bring you:   TamLynn P.I. and Gypsy Cove in addition to our interpretations of Dracula, Lara Bond and The Importance of Being Earnest., and much much more! Listen, download or subscribe to our shows!
As always in the traditionally ascribed freedom that makes us truly unique, you'll find the most breathtaking surprises, so be sure to stay tuned!  We never know what we cook up!  It could actually be something that's shockingly educational.
Gypsy Audio is run by a group of friends who not only enjoy audio drama, but enjoy_  sharing it with you!  Please know that there aren't any release deadlines at Gypsy Audio (though we may have "days" that specific things come out on). We will strive to have something new at least once a month, but life happens to all.  Since this is a hobby, please understand that every one of us is a volunteer, and have busy life schedules. We hope you greatly enjoy all the work we put into our Audio work, just as we're happy to have you stop on by!
If you feel inspired or are daring to take that leap, join us!  We're always looking for talent, be it voice acting, writing, art or in the sound editing department.
If you want to comment on one of the audios or just want to ask a question, please register on our forum or drop a note to Gwendolyn Jensen-Woodard, our leader  and she'll gladly get back with you. Gypsy Audio is a work of fiction, as are the plays here within…we join in joy, fun and happiness_.
To subscribe to all Gypsy Audio shows:
iTunes Users: click here
Users of Other Software: click here
Believe and be welcome…