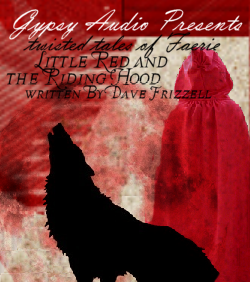 Download | 11:30



Twisted Tales of Faerie:

Little Red in the Riding Hood
by Dave Frizell
Welcome to another episode of Twisted Tales of Faerie. This takes the familiar
story of "Little Red Riding Hood" and twists it up. Not everything is as it seems,
and that, of course, is the point. These tales are not for children.
Starring:
Tanja Milojevic as Little Red
Kim Gianopoulos as Mother
Al Aseoche as Grandmother
Russell Gold as The Wolf
Gareth Bowley as Hunter
AND
Terry Cooper as The Narrator
Released under a Creative Commons Attribution-No Derivative Works 3.0.
Music by Kevin McLeod www.incomptech.com.